Military Order of William Council
On the basis of the Rules of Procedure of the Military Order of William, the Council advises the Minister of Defence on the Military Order, mainly on appointments.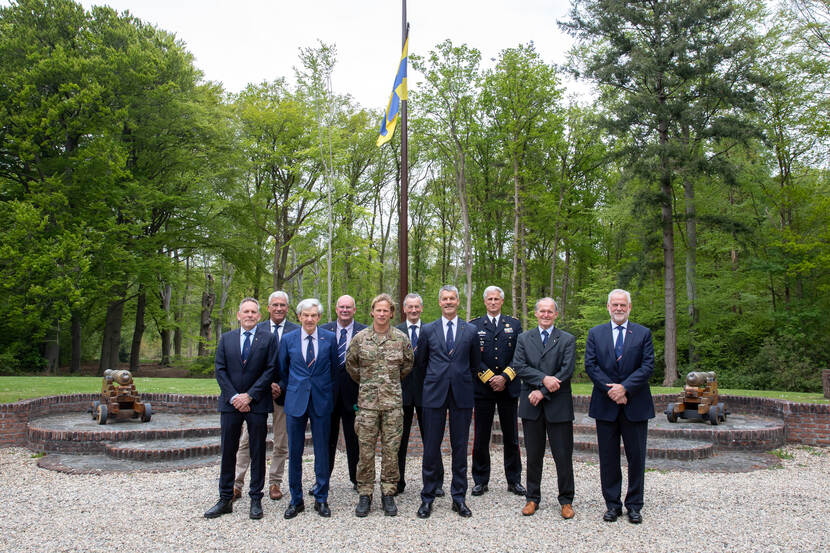 The Council was officially founded in 1815, but for many years it existed only on paper. It was established in its present form in 1946.
The Chancellor of the Netherlands Orders chairs the Council ex officio. The Council has a maximum of ten members: seven permanent members and no more than three deputies.
Originally only Knights of the Military Order of William could be members of its Council. However, as there are now so few living Knights, the rule had to be changed. At present all the Services of the armed forces (the Royal Netherlands Navy, the Royal Netherlands Army, the Royal Netherlands Air Force and the Royal Military and Border Police) are represented on the Council.
The current members of the Military Order of William Council are:
Major General (retd) Henk Morsink (chair)
Major General R. Oppelaar (deputy chair)
Rear Admiral (retd) Jacques Brandt
Major General (retd) Bert Dedden
Colonel (retd) Wiete Hopperus Buma
Major General (retd) Ton Tieland
Colonel (retd) Kees Kuijs
Lieutenant General (retd) Bart Hoitink
Lieutenant Colonel Gijs Tuinman, Knight of the Military Order of William
Lieutenant Colonel (retd) Gerrit Pijpers (secretary)