Major (Air Force Reserve) Roy de Ruiter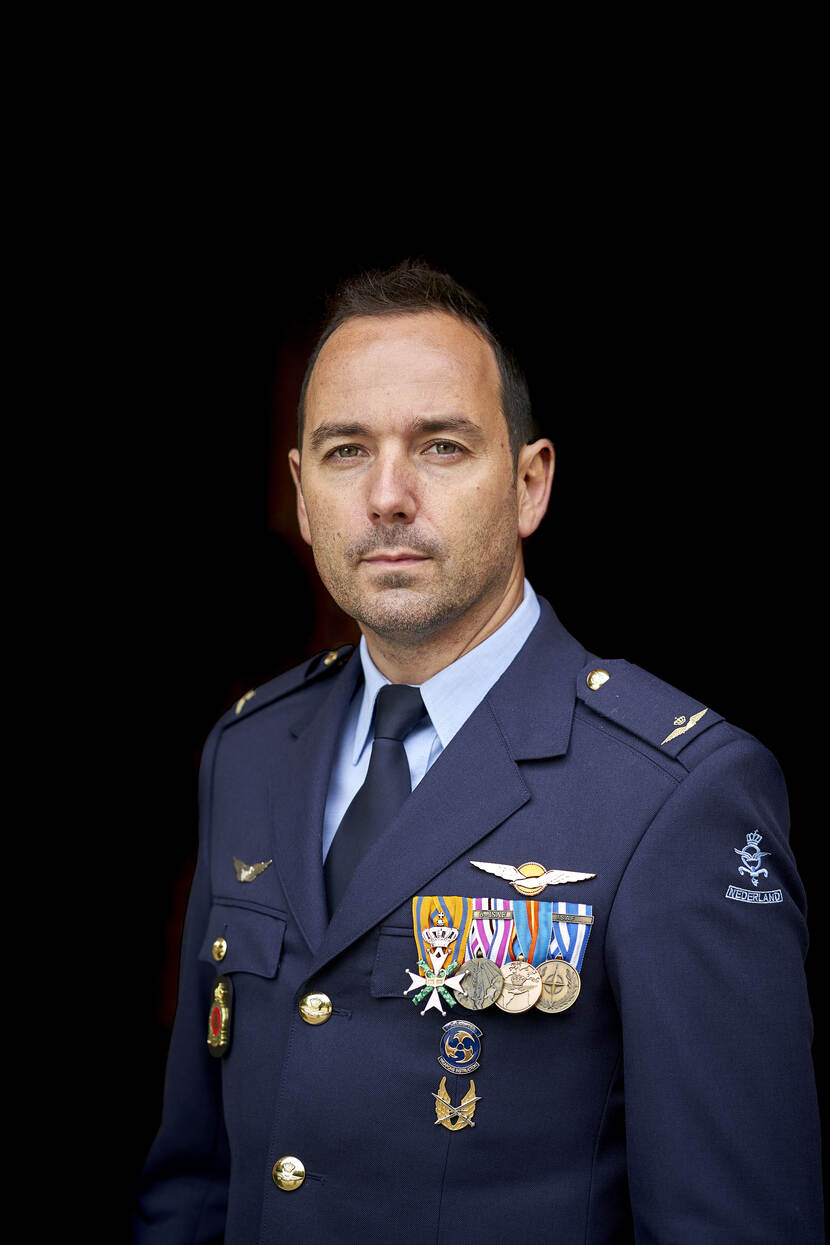 Major (Air Force Reserve) Roy de Ruiter was made a Knight in the Military Order of William by His Majesty King Willem-Alexander in 2018. The former Apache pilot was awarded this highest decoration for his service in Afghanistan between 2007 and 2009. He risked his own life to support ground troops, carried on undaunted in the heat of battle and acted on his own initiative on many occasions to ensure operations were successful.
One example of this took place on Christmas Eve 2007. De Ruiter had already taken a number of difficult decisions to ensure ground troops continued to receive air support. Just as his co-pilot was about to manoeuvre away after an enemy mortar narrowly missed their Apache, De Ruiter placed his hand on the control panel. He had spotted the mortar position and wanted to eliminate the danger for the ground troops. The co-pilot trusted him without question and went into a power dive towards the mortar position, putting them in line of fire. To avoid civilian casualties, De Ruiter quickly switched missile types as the co-pilot began the power dive. He fired, and hit the intended target.
6 September 2009. A Dutch lance corporal is wounded and later dies. From the sky, and under high-risk conditions, De Ruiter demonstrated his unconditional loyalty to his colleagues on the ground. Had he not acted, there may well have been more Dutch casualties. Without De Ruiter, the lance corporal would not have been evacuated and documents containing classified information could have fallen into enemy hands.